Old-town terrace or Mediterranean courtyard?
Find your favorite spot
Our name, which means Sun in German, holds a promise: In Hotel Sonne's restaurant, you can let rays of sunshine accompany your culinary experience. And the sun shines happily and often here in Gengenbach, in the sun-kissed south of Baden.
With us, you even have the choice between two terraces - something very special in Gengenbach! Enjoy your meal with historic old-town flair and sightseeing views or away from the hustle and bustle with Mediterranean charm in our secluded courtyard.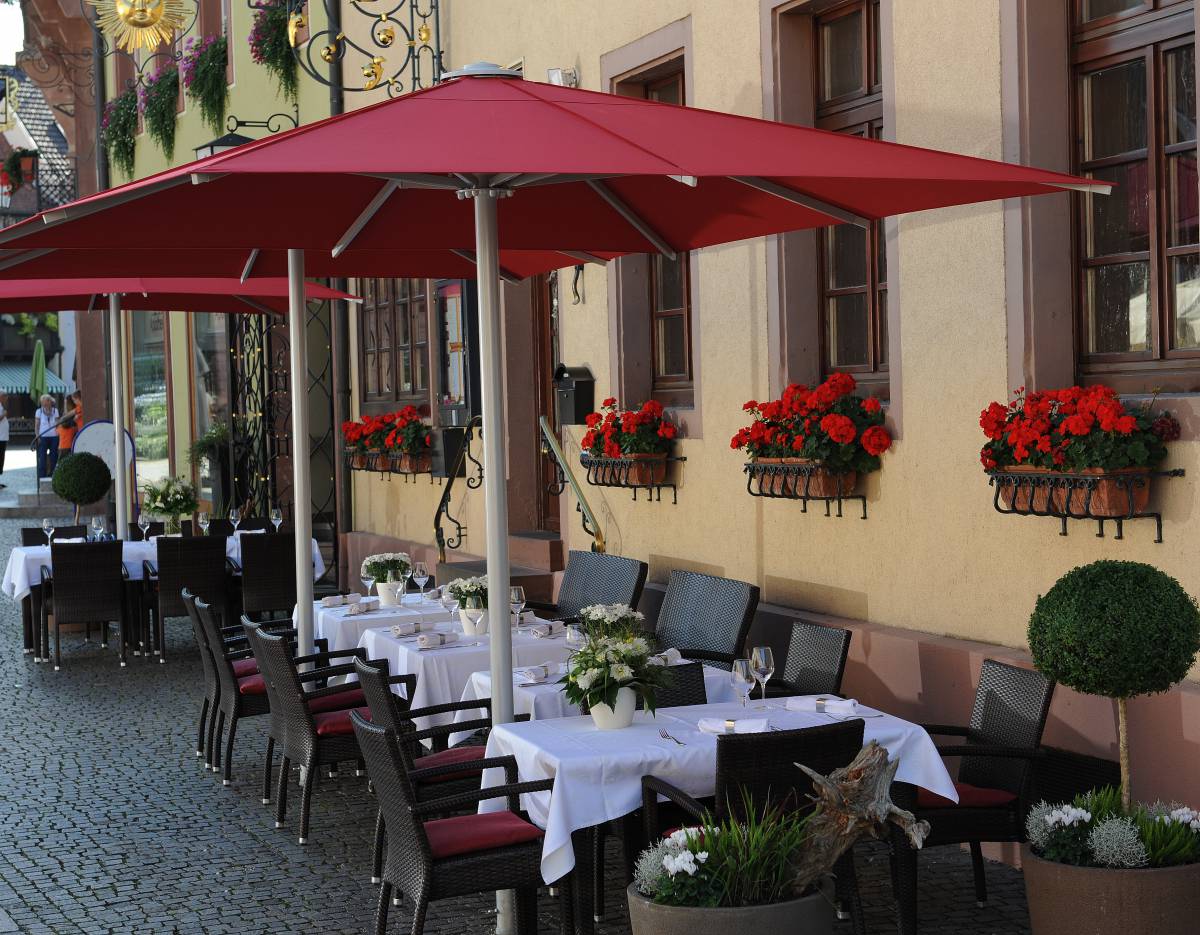 Market square terrace in front of the hotel:
Your place in the heart of the historical flair
Experience the hustle and bustle of Gengenbach
"Sightseeing while sitting"
Wind down after a hike, bike tour, or city stroll
No car traffic on Sundays and holidays
Enjoy regional classics in an authentic atmosphere and also Mediterranean cuisine
Sonnenhof terrace behind the hotel:
For a romantic dinner for two
For a relaxed evening with friends
Dining in style with business partners
For your private celebration "in the garden"
To wind down after a hike, bike tour, or city stroll
To let your spirits soar
Mediterranean delicacies in a delightful atmosphere (but also regional cuisine)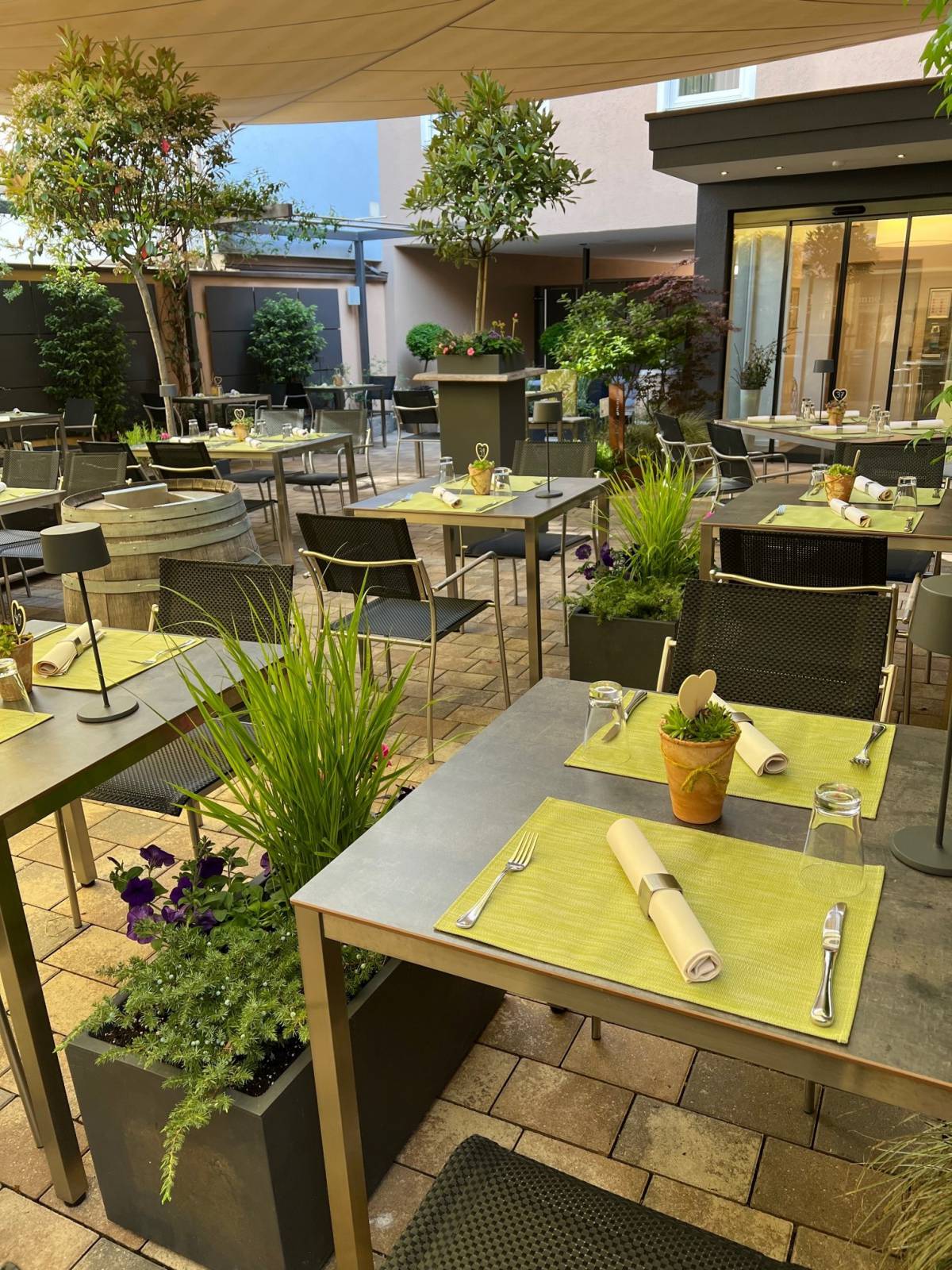 Reserve your favorite spot
No matter which spot becomes your favorite: You will be completely pampered with the fine regional and Mediterranean cuisine and our warm hospitality for dinner or lunch. Experience the culinary seasons on our terraces - with seasonally adapted dishes: enchanting spring awakening, beautiful, balmy summer evenings, the first grape harvest in late summer, and hours of enjoyment in the golden light of autumn.
Sonnenhof Terrace
Cozy. Mediterranean. Relaxed.
We have transformed the courtyard behind our house into a green oasis of pleasure with a Mediterranean flair. In the heart of Gengenbach, you will suddenly find yourself in a completely different world. Here you are surrounded by amber trees and feather grass, fragrant climbing roses and Portuguese laurel, lavender and hydrangeas. Water flows gently from a fountain. Enjoy cozy hours here far away from the hustle and bustle with a touch of "dolce far niente".
Like a short vacation in the south
With our delicious Mediterranean dishes, your palate will also travel to the south: for example, with a gilthead fillet prepared in olive oil on Mediterranean vegetables, with king prawns with mango chutney and chili sauce, or a creamy burrata in basil oil with marinated cherry tomatoes in date balsamic. Of course, you can also enjoy our regional classics here - and experience how harmoniously Baden and the Mediterranean go together. And in the oak barrels on our terrace, iced regional and Mediterranean wines await you ...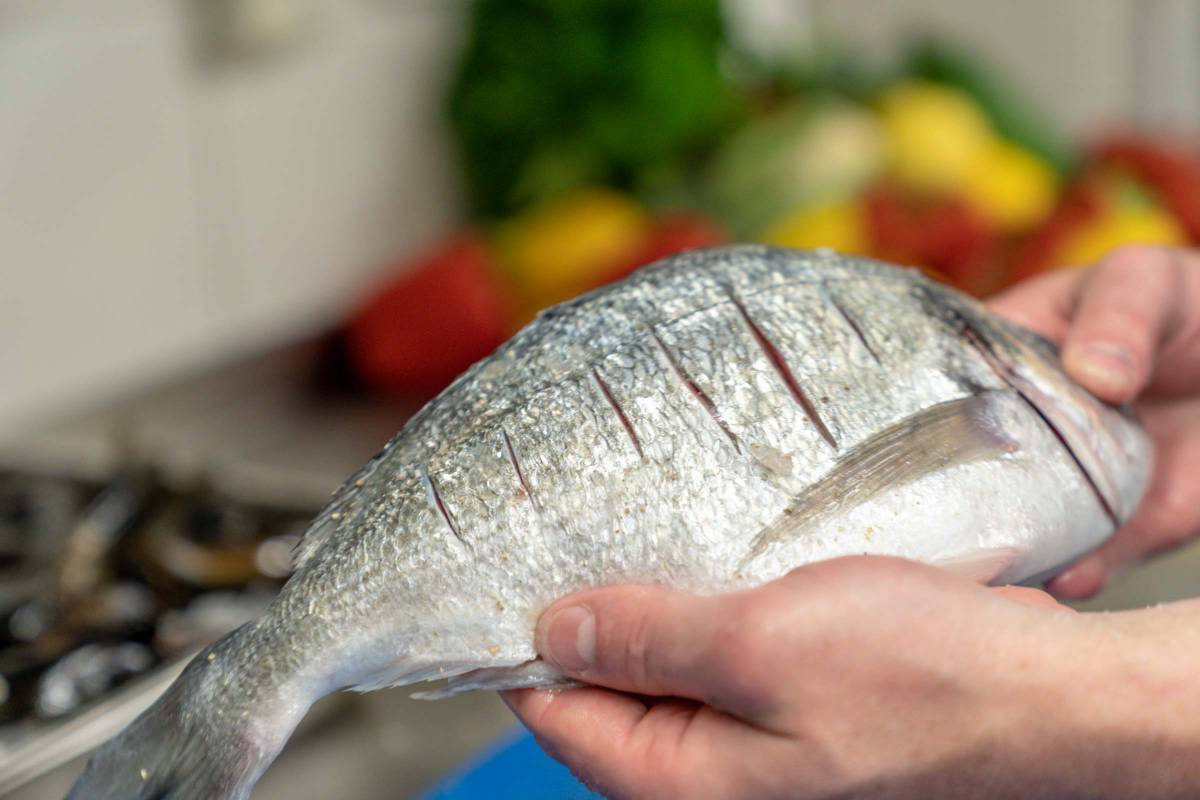 Market square terrace
Lively. Charming. Historic.
With its historic alleys and half-timbered houses, Gengenbach is one of the most beautiful towns in all of Baden. On our market square terrace, you can watch the lively hustle and bustle of our charming little town from a box seat - and experience "sightseeing while sitting".

Our Baden classics such as sauerbraten, beef tongue, sausage salad, or a hearty schnitzel are a perfect match for this ambience. If you are not yet a lover of Baden cuisine, you will become one here. But of course, you can also enjoy our exquisite Mediterranean cuisine on our market square terrace.